Saving $800 After the YNAB 34-Day Reset Challenge
If you know Adam and I, or have been following our blog at all, you know we are obsessed with You Need A Budget (YNAB), the budgeting program we use. I like to joke that YNAB is basically a cult because of the obsession myself and many other fans have with it. Adam thinks that's not a very good recruitment strategy but trust me, it's worth the obsession.*
Not only is YNAB a budgeting program available by web or mobile app, but they also have an excellent blog with inspirational stories and challenges. At the beginning of this year, YNAB shared a 34-Day Reset challenge that Adam and I decided to try.
Although YNAB claims that most challengers save up to $1000 when completing the challenge, I didn't think we would save that much. We already keep our spending to a minimum and save nearly 50% of our combined income by buying mostly essentials. But we didn't have anything to lose so signed up for the 34 days!
The challenge can take place anytime and you don't even need YNAB to take part (but you should get YNAB anyways because it's awesome!).
*We are not associated with YNAB but we are pretty obsessed with them and if you're interested in joining our referral link is here.
Cutting Spending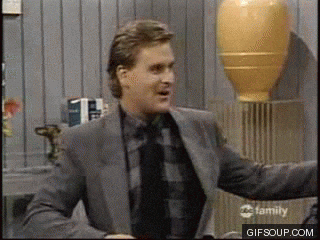 The YNAB 34-Day Reset challenge has 3 rules:
Track Your Spending
Only Buy Essentials
No Eating Out
1. Track Your Spending
This was an easy one for us. Every dollar we spend is tracked on YNAB already. And I mean every dollar – I'll even budget a quarter I put into a parking meter! Our accounts are automatically linked and we manually import any cash we spend. We have been using YNAB for a few years now and tracking spending has become second nature.
Tracking your spending is sooo important. Before tracking I really had no idea how much money I was spending and often find myself asking where my money went a few short days after payday. It really was an eye-opener to see where my money really was going. If you don't already track your spending I suggest at least starting there!
2. Only Buy Essentials
Part of the 34-Day Reset is only buying essential items, and the best part – you determine what is essential. For us, we decided entertainment, books, alcohol, and shopping for clothes was non-essential during the 34 days.
It was pretty good timing for the challenge because a lockdown was in place at the start of the challenge, taking away a lot of temptation to go out for drinks or most things to do with entertainment.
I normally budget enough to buy a box of wine that lasts me about a month (give or take) so I cut this out for January, also challenging me to a Dry January!
We usually spend money monthly on books, and I have been known to buy clothing more often than necessary, so these expenses were cut for the month also.
We made the decision not to cut back on groceries. I know some people doing the challenge only bought 'essential' grocery items, as in no treats and doing lots of pantry shopping. We decided we would still buy what we wanted for groceries and buy the occasional ready-made items from a local store that sells items like turkey pies. We also bought the occasional doughnut from a local food store or the grocery store (counts as groceries, right?!).
3. No Eating Out
What I thought would be the toughest part of the challenge for me was no eating out. Like most people, we're fairly busy and take-out is so convenient. Sometimes you just don't feel like cooking and it's so easy to just press a few buttons on your phone and have food delivered to your door!
We did decide at the beginning of the challenge to allow a take-out exception once or twice if we really had a long day and didn't have time to cook. That said, we didn't end up needing this at all but it was nice to have this option available.
Surprisingly, it wasn't as bad as I thought it would be to not have take-out for the month. Prior to the start of the challenge I made a list of quick dinners to make instead of opting for take-out. Stir-frys are always an easy go-to or at home Naan pizzas. We also try to keep a few turkey pies in our freezer from a local shop which make for an easy dinner (as long as you remember to take them out in time!).
I am actually still shocked we didn't end up getting take out at all in the 34 days. In fact, it's now been about 40 days and we still haven't gotten take-out at all! We are planning on treating ourselves to a sushi dinner later this month though, which will be a nice treat instead of just an easy option!
Our Why
Having a motive to not spend money is the most import aspect of the challenge! It's hard to be motivated to cut spending without having a reason why behind it.
For Adam and I, our biggest why is freedom. We are trying to aggressively save money so we can quit our jobs to pursue our passions and dream, of living on a sailboat. This is what motivates us every month to save half our income and helped us stay motivated for the challenge.
Because we already save and invest about 50% of our combined incomes we also decided to use this challenge as a bit of a treat. Post-covid we want to take a sailing excursion trip so we decided to use some of our savings to go towards that. Since who knows when we actually will be able to travel again, we also decided to treat ourselves to a date night later this month!
Money Saved
As I mentioned, since our spending is already fairly minimal I wasn't expecting to save too much more. We already save around 50% of our take-home income every month that we put towards index funds or real estate. In addition to our regular saving just shy of $5,000, we were able to save $800 during the 34-Day Reset Challenge. So, how did we save an extra $800!?
We normally budget $400 monthly for take-out, a date night, and alcohol. This was the biggest category we saved money on!
I also budget about $160 monthly on clothing, entertainment, books, and beauty. It was pretty easy to save this money during lockdown because I couldn't go to my esthetician or go out for dinner with friends.
Adam budgets about $133 on a monthly haircut and for books, entertainment, and personal gifts which was saved this month.
We also use the Wish List on YNAB. The idea is you make a list of items you want and put money towards those items until you save enough for them. I usually save up for bigger items like a new pair of yoga pants or bedroom furniture. Instead of adding to the wish list, this month's extra money was put towards our challenge savings.
I have a second job which is extra income for us. When I get paid I put 80% of the paycheque towards investments and treat myself with the remaining 20%. This month I took that 20% and also put it towards our challenge savings.
We kept most of our monthly categories budgeted including sinking funds. I put $100 towards travel monthly which I continued to do, hoping travel can happen again! Other sinking funds we kept were things like auto maintenance, gifts, and boat expenses so we didn't save any money there this month!
What Was Learnt
We survived! Who knew that a month of no take-out, drinking, and entertainment wouldn't be so bad!?
We spend a sh*t load on food!! Even though we didn't purchase any take-out, we still managed to spend $950 on food! If anyone in Canada has learned how to save on groceries please tell us in the comments below! We try to meal plan and meal prep but I know there's a long way we can go to save money here.
We definitely don't need take-out as much as we do! There were a few nights where if it weren't for the challenge we would have got take-out. We probably will go back to take-out a couple of times a month but we discovered some easy meals that are cheaper, healthier, and maybe even just as fast as going for take-out anyways!
I'm more of a spender than Adam. I guess this wasn't really learned because we knew this all along! To be honest, other than take-out and not getting a haircut (which he couldn't have anyways due to the lockdown) I don't think Adam made any real changes. I like to go out to eat with girlfriends and like to go to pricey yoga classes. I also spend money on clothing, which Adam does not often do.
Conclusion
I'm hoping to take some of these habits moving forward to the rest of 2021.
I definitely learned that sometimes it's just as easy to throw a quick dinner together than getting take-out and often healthier and more affordable. We still need to learn how to save money on groceries though!
I will probably continue to spend money on yoga classes and going out to eat with friends. But I can try to spend less when I go out and I definitely don't need to budget monthly for clothing.
Hoping we can keep the savings growing for 2021!
Let us know in the comments if you've done a similar saving money challenge what you learned or any suggestions for us! 🙂